So your book is coming together, what's next?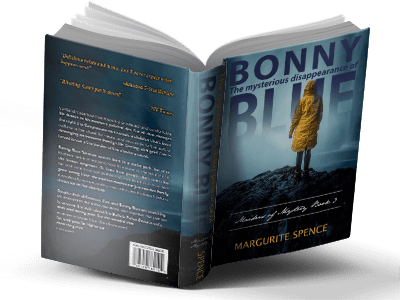 Let's discuss the ELEFONT in the room. Anyone who says they don't judge a book by the cover lies. It may be unintentional, but it discerns what the content contains and whether the topic interests them or not. If you're looking for a book about Porsches are you going to grab a book with food on the cover? No. 
If you're debating… Should I design my cover or search the huge pool of cover designers out there and hope for the best? If you're reading this, let us help you out!
Authors are creative by nature, so you may be tempted to make a go at it. Find a nice image on a stock site and add some text and BAM you have a cover. However, your success at launch and beyond will depend on so much more. 
The catch is… you have 5 seconds or less to captivate a potential reader's attention. It takes trial and error plus a lot of skill to put images and text together that will immediately look and say yes, I want to read that book. We have 20+ years designing covers and even some state and national awards to back it up. Rookies, we are not. Don't let that intimidate you – our love of books and interest in your success drives Elefont Books to keep prices reasonable at every level of the journey.
Publishing a book opens more eyes than just readers. IF that headline font you chose is not purchased for commercial use, you may receive a cease and desist letter (or worse). If the stock image you chose is not to be used in your genre, a fate much the same may happen. Hiring a designer who knows and abides by these rules will save you money in the long run. And you'll avoid having to potentially change your cover, rebrand your marketing efforts and pay legal fees that may be incurred. 
Additionally, once you're ready to upload for e-book and print to Amazon or Ingram Spark, there are a lot of technical items you need to know how to address. 
If the budget doesn't allow for you to add custom cover costs, premade designs may be a perfect fit for you. 
Elefont Books specializes in these genres
Chick-Lit
Rom-Com
Romance
 YA (Young Adult)
Sweet Romance
Women's Fiction
Non-Fiction
Historical
Humor
Mystery
Suspense
Biography
Premade Covers
Shop covers from our collection
$
75-150
One-Time Purchase
Perfect for new authors starting out, novellas, short stories and bonus content.

Given the same treatments as our custom covers and gives us an opportunity to spread our creative wings.

If not already sold as a series, most covers are available to be developed into at least 3 books. Let us know and we will get you a price for series sets.

Once purchased the cover is removed from site and will be yours exclusively. We will hold the cover for you until you have a title.

Prices are for e-book format only. $50 adds a print jacket or dust cover. Make sure to add it to your cart at time of purchase or purchase separately if you decide later to create a print edition.
Title Treatment
Typography for a design you create
Typography design to match the cover you are creating.

Color matched to your design

Delivered in a vector EPS and PNG for transparent background for print or web

Additional black and white version for title pages for an additional $5.
Custom Lite
Stock art manipulated to your colors and brand
$
250
50% Down, 50% at Delivery
Find the perfect stock image to accompany your book vision. You provide or we provide.**

Choice of type and arrangement. Can be built off of one of our premade covers or something new. Include the title art as a seperate image to use elsewhere for branding purposes.

Prices will vary depending on stock or font purchases and time spent but not to exceed $500.

If we modify a Elefont Books premade cover, the cover is removed from shop and will be yours exclusively

Up to 5 hours of custom building time alloted with this package.

One cover reveal promo for social media featuring your upcoming book.
Vella Cover
Images for Amazon Vella
Image only artwork created for your Kindle Vella content.

Customized up to 4 combined images
Full Custom
Models, Illustrators and Type Creators at your service
$
400*
50% Down + Vendor Fees, 50% at time of delivery
Photo shoots with hand-picked models, 3-D art, custom illustration and/or custom created type available, the sky is the limit! Our blog will feature vendors we work with to get the looks you want.

Video chats to discuss your project, show brand board of ideas and familiarize ourselves with you to create something very personalized and uniquely you.

Will present three options and quote separately so you can see what works best for your look and budget.

Back cover and dust jacket for hardback book will be included in pricing.

Unlimited building time, but will be quoted based on project and our designers will work hard to stay within time budgeted.

3 cover reveal social media images - coming soon sneak peek, cover reveal and now live ads. More ad options and sizes available for all media outlets
Frequently Asked Questions
What's the turn-around time on a premade?
Three business days after information is submitted. 
What's the turn-around time on a custom?
We dedicate 2 days per week to work on custom designs - Tuesday and Friday. We keep a calendar and will arrange your work as soon as payment and contract are received. We can give an estimated work date, but until terms are met, Elefont Books cannot guarantee when we begin your job. 
What if I have my own stock art or fonts?
You found your picture? Great!  Before we can agree to use the image, you must provide proof of usage rights to any fonts or images before we will use them for your cover. We reserve the right to find a similar substitute we can obtain legal rights to use or refuse service. This not only protects us, it ensures you less chance of legal liability down the line. 
Can you create just the title treatment for my cover?"
Yes, generally that is not a service we offer, but are willing to do so if we have proof of ima
How Does It Work? What Do I Need?