You've gotten this far, you understand what a logo is and why you'd need one. 
Finding a type and image (brand mark is the proper name) you want to convey to your readers that not only "looks pretty" but explains you very succinctly is an artform in itself. It's not a $5 clip art job we offer, but a deep dig into what makes your position as an author unique and what makes your stand out above the crowd. 
Elefont Books owner Suzanna Chriscoe has more than 22 years of experience building logos for all sorts of businesses from your average accountant or handyman to a vegan bondage leather company. (OMG Yes, that real is a thing!) She started her design journey in a print shop with a Mac and a bunch of clients needing business cards and stationery. Suzanna will make sure to use her years of expertise to make you something that makes a statement and is uniquely yours.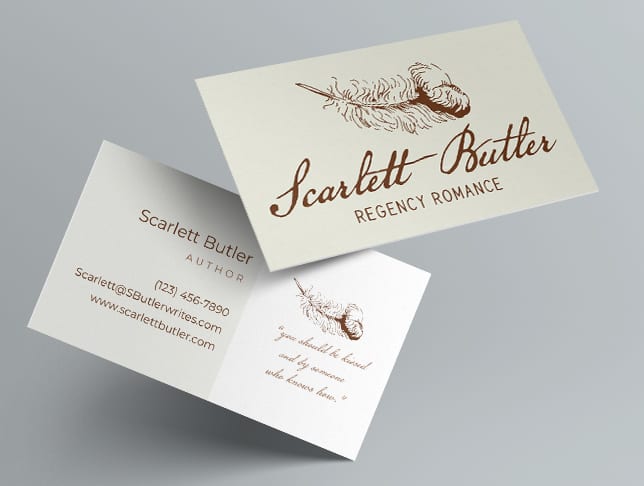 Premade Logo Design
Choose a style from our collection
Vector Logo Format for print and web.

Get files in PDF, EPS, JPG and PNG

Perfect for new authors starting out or needing a quick logo for an upcoming event.
Premium Premade Logo
Get a fabulous logo at a great price
Vector Logo + Black version for print & web

All the same formats as Premade Logos

Will remove the logo from shop and will be exclusively yours.

100 Custom Full Color Professional Business Cards designed and delivered to your door.(US customers only)
Full Custom Logo
Get a striking logo that's uniquely you.
$
500+
50% Down and 50% when delivered
Just like a custom cover, we build your design from scratch. Get something totally unique and so very YOU!

Go on a brand journey... where we dig deep into the readers you have and the ones you want, to flesh out the best strategy for long term results

Full Color, Black, White and One Color versions in raster and vector formats - PDF, EPS, JPG, PNG, TIF and SVG

You will get 3 initial concepts to choose from and two rounds of revisions. Each round $15 each.

Horizonal and vertical versions as well as brand mark logos. Includes a branding guide to send out for media and advertising needs.

500 Custom Full Color Professional Business Cards designed and delivered to your door.(US customers only)
Logo vs. Branding... Is there a difference?
Yes! A logo is a portion of your branding, but branding is sooo much more than just a logo!
And… before you're ready for a professional site, your branding should be in place.
A logo by itself is a graphic element that represents you, while a brand is a combination of all tangible and intangible aspects that represent all the facets which build your business.  Without the brand, the logo wouldn't have a real meaning, it would be simply a graphical element.
Let's put this in a real world example. The Nike check alone or with words is a logo. If you saw it anywhere it's still just a check. The effort the company has put into branding all of the colors, feels, and emotions is what helps you know it is synonymous with an athletic shoe and apparel company. It sets the tone of who and why you want to support the brand. 
When combined, a well-designed logo and an effective branding strategy helps reach your readers in an effective way, but also create a resilient, industry-leading position among competitors. Don't underestimate the importance of a well-designed logo, aligned to your overall branding strategy. It will be a rewarding investment for you in the long term and built in a way to grow as your business flourishes.
Like matching each book within a series, you as an author need to build a consistent brand to become a leader in your genre. 
Taking the logo one step further to build a visual brand helps you become instantly recognized. It'll make you look like you have your "ish" together.  Because frankly, you will! Professionally planned and executed your brand will follow you through social media posts, advertising, book signings and beyond.  
Branding isn't only for drawing new readers but sets you off as a leader in your field.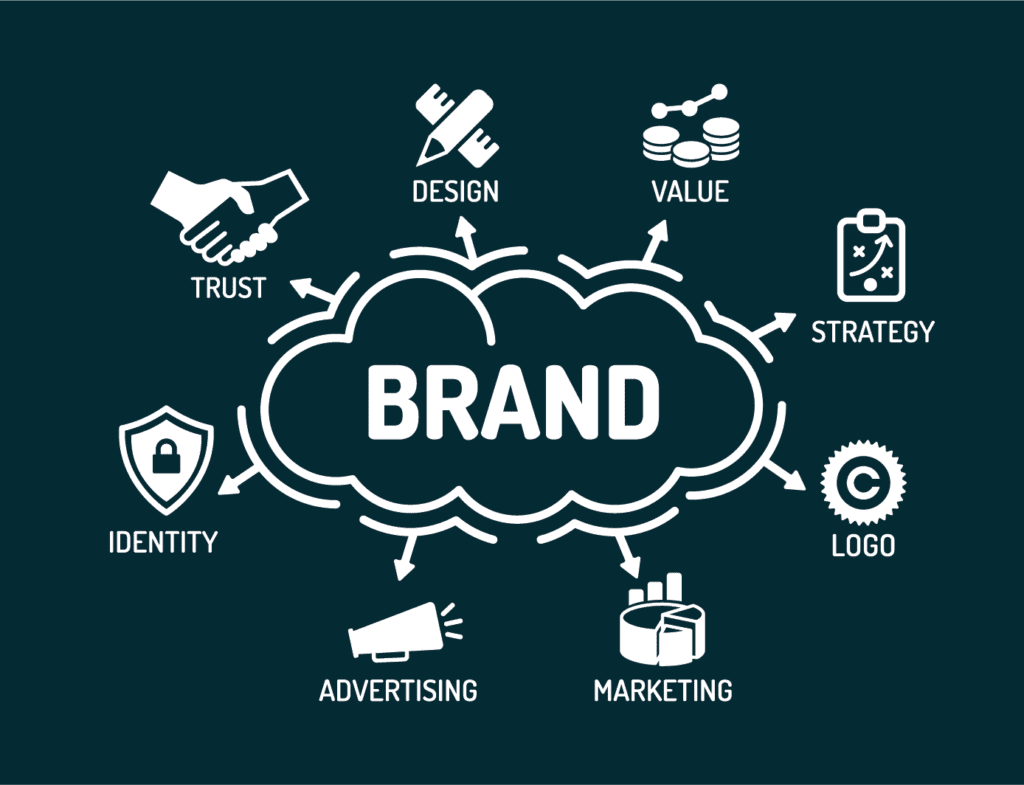 Social Branding
Make Your Social Media Reflect Your Brand
Profile Images, Cover Images for Facebook, Instagram, Twitter and LinkedIn

A color profile to match colors across the platforms that includes the RGB and Hex codes.

Your logo will get a branding treatment - a full brand guide of fonts and colors that you can send to vendors and media to make sure your look is always spot on.
Branding Plus
All of your correspondence will stand out!
Everything from the social branding package

Choose what fits your needs... email templates, ad templates for Canva, color profiles for instagram and/or an email signature with social media links. (You'll be able to choose the configuration for what you need - 5 available)

100 Custom Full Color Professional Postcards designed and delivered to your door.(US customers only)
Premium Branding
Get a strikingall-together look that's uniquely you.
$
500+
50% Down and 50% when delivered. We will build a package for your needs and give you a price. Click below to send us a message.
Everything from the first two packages

If we didn't create your logo, we will take your brand on a journey... where we dig deep into the readers you have and the ones you want, to flesh out the best strategy for long term results

Create a Brand Vision Board. Colors, Fonts, Images

3 hour brand consultation to see where you currently are and what is working, or how to improve. We discuss social timing, planning promotions and content - from creation to deployment

Work with you to plan out giveaways, promotional items and book events .

500 Custom Full Color Professional Business Cards PLUS 100 postcards designed and delivered to your door.(US customers only)
Frequently Asked Questions

What is the turn-around time for logos?
Premade and custom premade will be a 3-5 business day turn-around where custom logos take more time. When we discuss a custom logo, an estimated completion date will be given and depend upon both the customer and ourselves to make sure information is exchanged in a timely manner.
Raster, Vector, JPG PNG? Explain it!
Raster images - like .JPG are compressed images (primarily photos) and have a white or colored background. These have a size limit and will look fuzzy if images is blown up too much.
Vector Images - like PNG and SVG are mostly logos, illustrations and text based images. They are scalable without loss of resolution. So think business card to billboard. Also, these will ensure your image looks perfect on promotional items.
Can you recreate my logo in a vector format?
YES! This is a service we gladly offer. It's a one-time $50 charge and well worth the money spent.
Must I have a logo from Elefont Books to do a branding package?
No, we can work with logos from anywhere. We can even consult if a logo is being created elsewhere to best fit your target audience.
Can I purchase branding at a later date?
Yes! We understand your cashflow needs to be flexible, but we will gladly work with you to build a branding package when you are ready to grow.